The sophisticated ChromaSteam3 system is controlled by a color wheel on the iSteam®3 Control (Controls a maximum of 2 lights) for dialing in any color imaginable. Modulate the brightness to your taste or choose to have your light pulse gently as you shower.
Required for Operation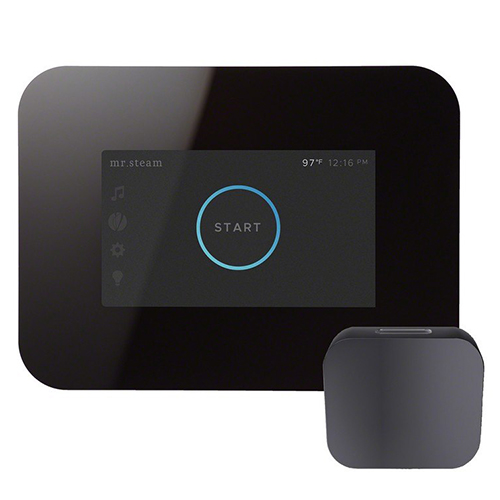 Touch Screen Steam Shower Control Package
The Mr.Steam iSteam controls time, temperature, aroma, lighting, audio and provides autostart programming for up to eight users on a touch-screen display available in seven languages and is compatible with Mr.Steam's SteamLinx mobile control module. Aroma steamhead with matching glass fascia is included.
Controls a maximum of 2 lights