DTV+ Series, System Control Module
The DTV+ system controller acts as the wiring center and "brain" for the DTV+ showering system, providing connections for every component and powering the digital interfaces. Every DTV+ system, at a minimum, requires one K-99693 interface, a K-99694 mount
Required items sold separately
The DTV+ system controller acts as the wiring center and "brain" for the DTV+ showering system, providing connections for every component and powering the digital interfaces. Every DTV+ system, at a minimum, requires one K-99693 interface, a K-99694 mount
Required items sold separately
Provides power to the digital interfaces
Controls digital valves and other connected system devices
Integrated web pages for system set up
Automatically checks for software updates (with internet access)
Two ports for connecting digital valve(s)
Eight ports for interface(s) and other system component connections
One Ethernet port for hard wire connection to home network or via Wi-Fi adapter (not supplied)
Equipped with rubber feet for locating on a countertop or shelf or can be wall mounted (fittings included)
5 year limited warranty
System Control Module
6' Power supply cord
4' Power supply
6' RJ45 Ethernet Cable
Rubber Feet fittings
5 year limited warranty
| Model | K-99695 |
| --- | --- |
| Construction Material | Engineering Grade Thermoplastic Casing |
| Mount | Shelf or Wall |
| Voltage | 120V |
| Amperage | 15 Amps |
| Hertz | 60 Hz |
| UL Rated | Yes |
| CSA Rated | Yes |
| Circuits Required | 1 dedicated Class A GFCI |
| Width | 9-1/2" (241mm) |
| Depth | 5-3/8" (137mm) |
| Height | 1-3/4" (44mm) |
Required for Operation
DTV+ is Kohler's most advanced showering system, making your bathing experience fully immersive. Using water, steam, lighting, and music to give you multi-sensory relaxation. Each elemental component can be personalized for your needs and a simple touchscreen interface controls it all. The DTV+ system requires one interface, at minimum, a K-99694 mounting bracket, and the K-99695 system controller.
Required items sold separately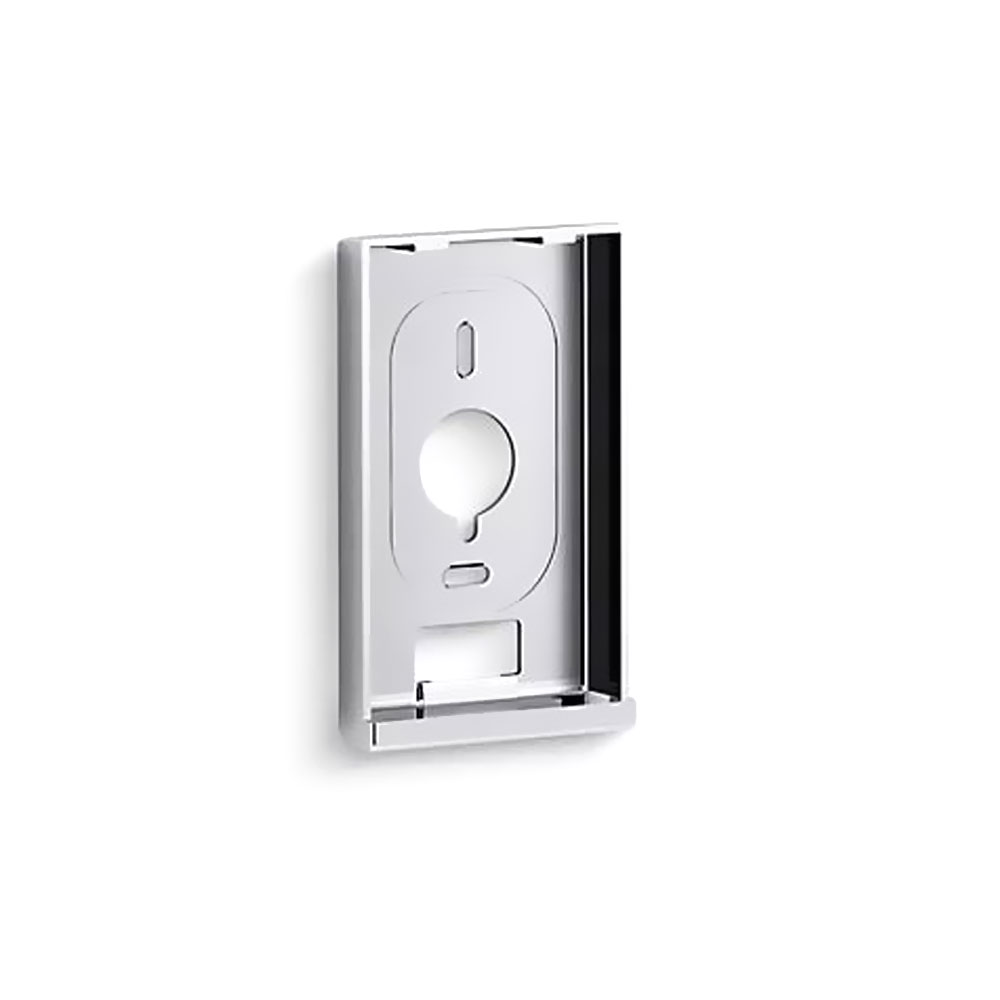 DTV+ Interface Mounting Bracket
Use this wall-mount bracket for mounting your DTV+ digital interface. The bracket comes in multiple finishes in order to harmonize with the decor and vision of your shower space. In order to maximize location flexibility and provide ease of installation this mounting bracket is surface mount.
Required items sold separately