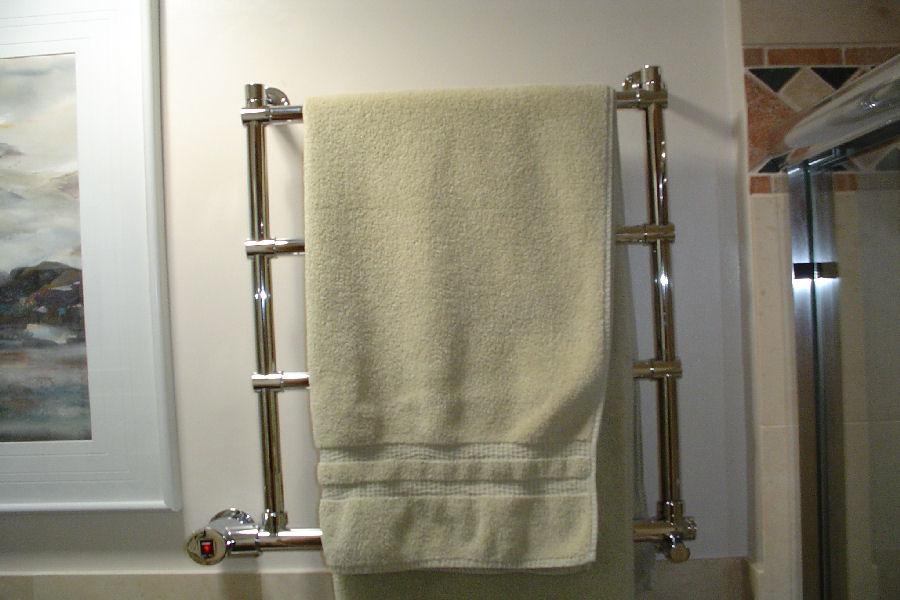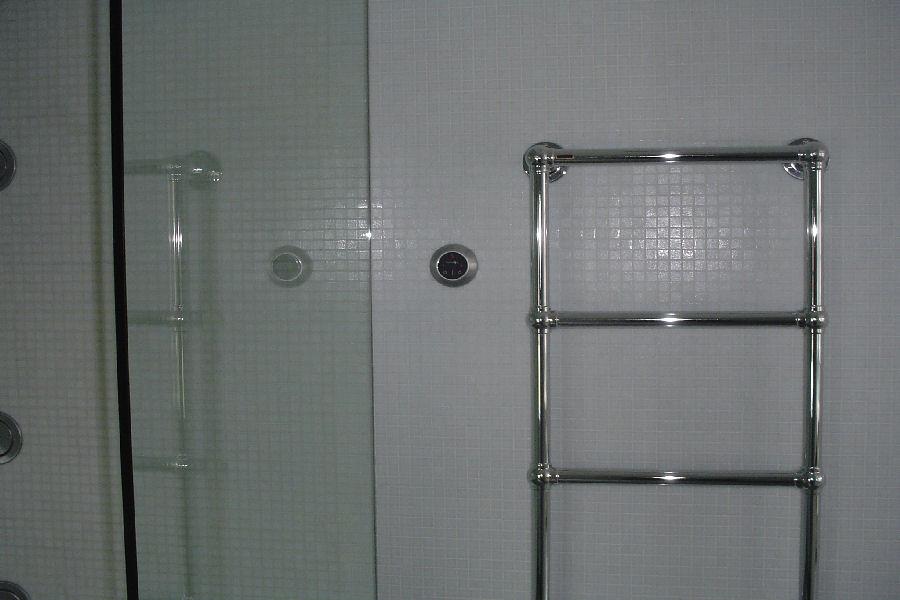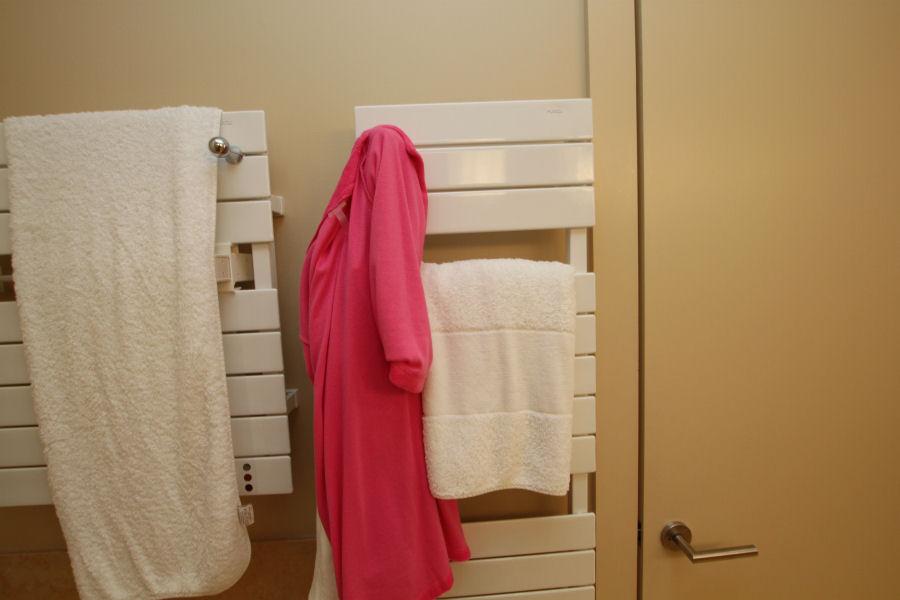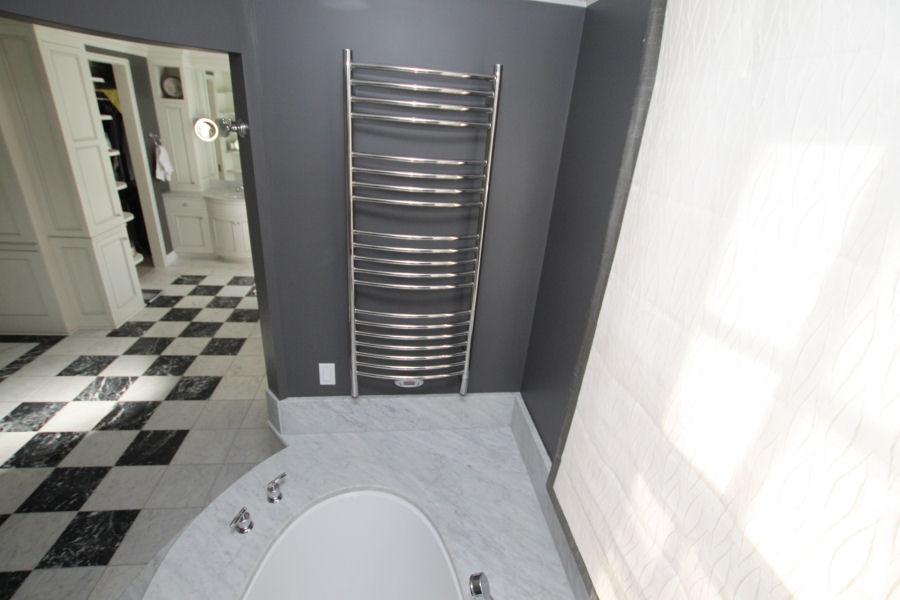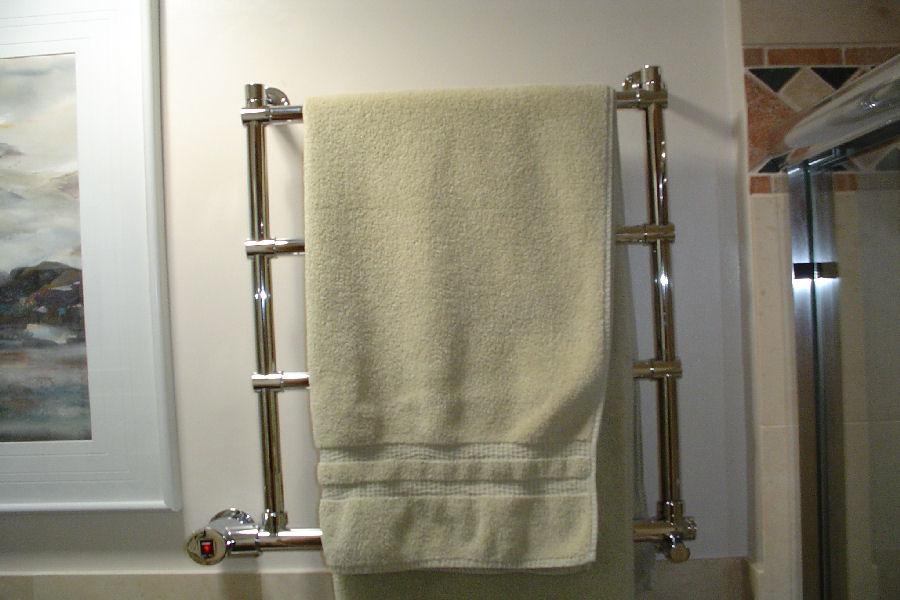 Towel Warmers
Towel warmers are a perfect compliment to an inviting and luxurious bathing environment.  Make a soothing transition from your bath or shower by enveloping yourself in the warmth and opulence of a heated towel or robe.  After use, place your towel back on the warmer for drying, thereby reducing laundry requirements.

Towel warmers can be wall-mounted for space saving efficiency or floor-standing for portable convenience.  You may choose an electrically heated towel warmer, or opt for a hydronic model.  Both types have their own unique advantages.  A hydronic warmer is connected to your home's hot water system, which is quite energy-efficient, while an electrically heated warmer very easy to install and can be used year round.

Towel warmers are safe to use and can be left on continuously, as they have no exposed elements and operate at safe temperatures.  Leaving a warmer on for extended periods of time actually helps in the reduction of excess moisture and mold buildup in the bathing environment.  If you wish, a warmer can even be paired with a timer which allows full control over operating times.

A quality towel warmer is crafted of high-quality brass or stainless steel providing strength and durability for many years of enjoyment.  A large selection of finishes such as polished chrome, white, or oil rubbed bronze allows for harmonizing with any décor.

Get Steam Shower Design Ideas!