The dedicated team at Finnmark Designs has decades of experience in the sauna industry. Their mission is to provide the highest quality saunas at the absolute best prices possible.
Finnmark takes pride in ensuring your safety by providing home sauna products that are highly certified. Their infrared saunas are ETL listed and their Spectrum Plus heaters are the industry's only UL-listed infrared heaters.
Infrared & Traditional Combination Saunas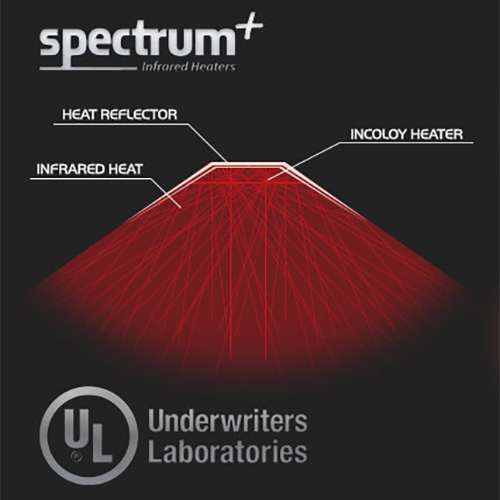 FinnMark Spectrum Heaters
---
Safety should be your highest p riority when buying an infrared sauna. FinnMark Design's Spectrum Plus heaters are one of the industry's only UL-listed infrared heaters. Their innovative technology produces clean and natural infrared heat, unlike typical ceramic heaters. These sauna units are designed to produce up to 25X more heat than carbon heaters.
In addition to being effective, Spectrum heaters are extremely low in radiation. FinnMark's dedicated team has gone to great lengths to protect bathers from all four types of radiation. These low EMF heaters have utilized the studies of Oram Miller and Bill Cadwallader, leaders in researching radiations exposure.
---
Infrared Sauna Benefits
---
There are a wide variety of health benefits associated with regularly visiting infrared saunas. Infrared, specifically Spectrum technology, is cherished for its ability to remove harmful toxins through sweating. Each infrared sauna session is believed to help boost your immune system, reduce joint stiffness, and improve blood circulation.
Many people choose infrared saunas because of their ability to heat the body within minutes. Infrared saunas provide a penetrating warmth directly to your skin. This differs from traditional saunas, which heat the entire room and surrounding air. Infrared heat often create a more intense sweating experience at lower temperatures compared to dry saunas.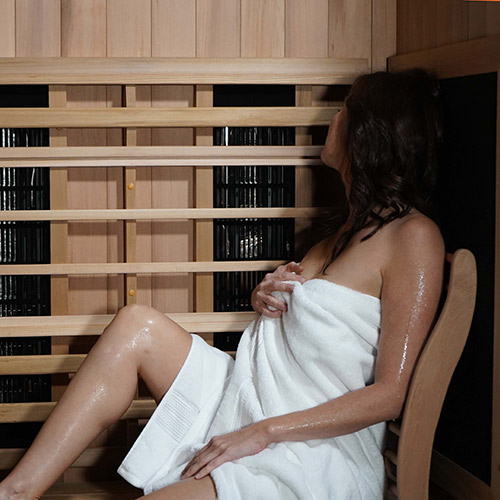 ---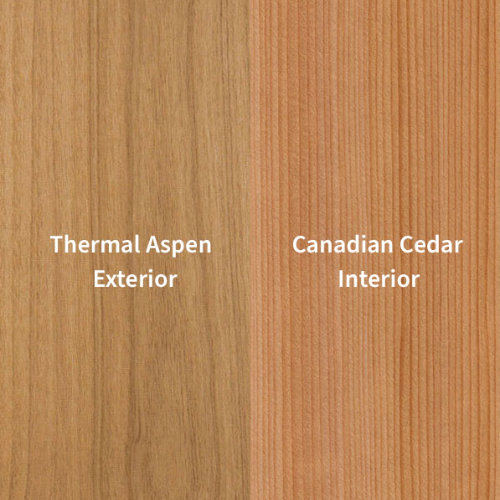 FinnMark Interior & Exterior Materials
---
The interior of Finnmark infrared saunas is built using the highest-grade Canadian Cedar wood. Cedar has been used in sauna interiors for decades. Properly kiln dried Cedar is cherished for its ability to avoid warping, bending, and cracking in intense heat. Finnmark will never manufacture infrared saunas out of white woods.
Finnmark infrared sauna exteriors are crafted of the highest-quality, Thermal Aspen wood. These 100% natural wood materials are thermally-treated modified using only heat and steam. This organic conditioning results in wood that is stronger, longer lasting, and just as antimicrobial as cedar.
Red Light Therapy Benefits
---
Red light therapy (RLT) is an emerging wellness practice that utilizes different levels of wavelengths to help treat various health conditions. As research continues to support the benefits associated with red light therapy, more people are using it to complement their daily wellness routine.
Various studies have suggested that RLT can help smooth the skin, reduce muscle pain, and reduce inflammation. According to Dr. Tiffany J. Libby, "By improving cellular function, red light therapy has been shown to increase the production of collagen [and] help with skin tone and texture as well as fine lines and wrinkles."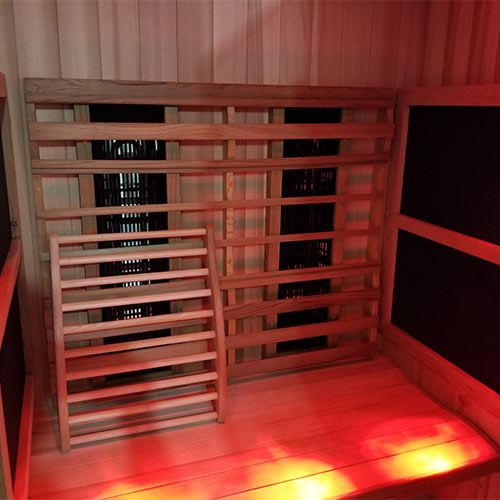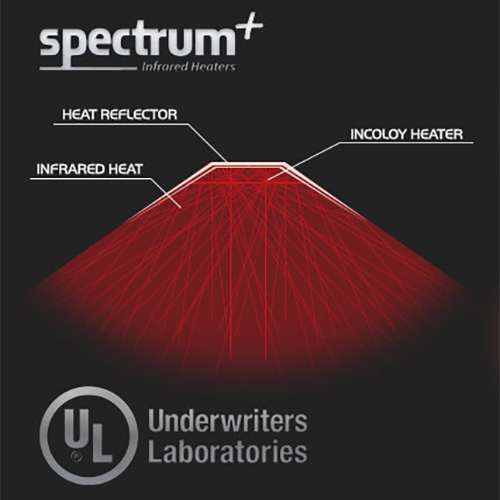 Near Infrared vs Far Infrared Heat
---
There are three different types of infrared heat: near infrared, mid infrared, and high infrared. Near infrared is closest to red light and has the shortest wavelengths. Far infrared is the furthest from red light and has the longest wavelengths. Far infrared heats the core and can reach several inches below the surface, while near infrared typically only affects the skin. Near infrared saunas help improve the topical surface of the skin, while the far infrared units help release toxins through profuse sweating.
Finmark's short wave far-infrared heat penetrates muscles, joints, and makes you sweat 25 times more than carbon panel heaters. Exclusive to Finnmark, Spectrum Plus Optics deliver a wide spectrum of beam angles between 10 and 90 degrees, letting bathers enjoy more heat in less time. Their Spectrum LED lights use a medical grade power supply and are official FDA Class II Medical Devices. This allows all Spectrum LED therapy lights to be used in hospital and clinical settings.