Sauna Parts for Sale with Same Day Shipping | Largest Selection of Sauna Heater Parts for Home and Commercial Club Sauna Rooms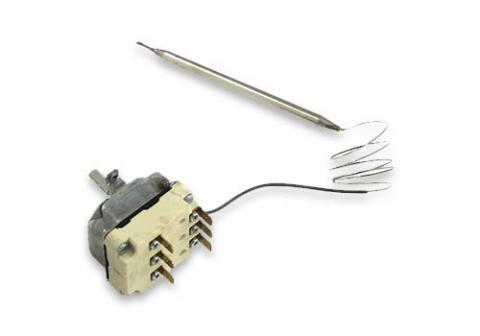 Home Sauna Heater Replacement Parts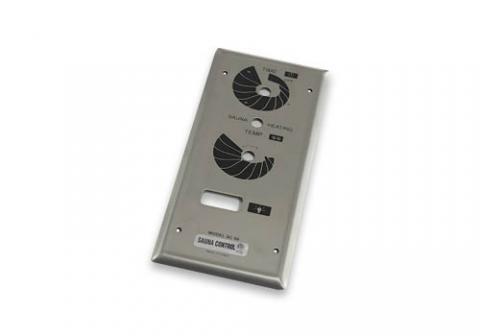 Commercial Sauna Heater Replacement Parts
Need Assistance Installing a Sauna Heater Replacement Part?
Sauna Heater Parts
SteamSaunaBath is a master supplier of sauna replacement parts for homes, health clubs, and spas. We carry everything from sauna heating elements and temperature sensors to thermostats for your residential and commercial units.
Our team of Account Managers works closely with bathers to find the correct parts for their sauna heaters. After we locate the proper sauna parts for your unit, we can help you find a skilled technician from the BathingPro Network in your area to repair it.
SteamSaunaBath has a half-century of experience in the steam shower and sauna bathing industry. Our relationships with vendors allow us to offer the largest selection of sauna heater parts to homeowners and commercial clubs at competitive prices. Bathers choose to work with us because of our knowledge, low prices, and friendly support.
We Carry Sauna Heater Parts For:
---
Sauna Replacement Parts for Home Sauna Heaters
Homeowners invest in custom sauna rooms for the mental and physical benefits they provide. Sauna rooms help relieve stress, flush toxins from the skin, improve cardiovascular performance, and help home bathers live healthier lives.
We recommend performing regular preventative maintenance on your sauna heater to ensure it is performing effectively and efficiently. SteamSaunaBath is a master supplier of home sauna repair parts. We carry the essential sauna parts you need to preserve a healthy sauna unit. Our catalog contains everything from sauna heater elements and contactors to timers for your heater. We carry sauna room parts from all the leading heater manufacturers in the sauna industry.
Our Account Managers excel at helping homeowners find sauna replacement parts for their sauna heaters. We also help bathers find skilled contractors within their area to service or repair their unit. View our catalog of home sauna parts.
---
Sauna Heater Parts for Commercial Health Club and Day Spa Sauna Heaters
Saunas are an essential addition to commercial health club or spa facilities. They provide a relaxing, therapeutic, rejuvenating, and cleansing space for club members to enjoy after a long work out.
Commercial club sauna rooms experience heavy traffic and may be in continuous operation throughout the week. To prevent issues from arising in your commercial bathing space, it is important to take preventative measures to protect your equipment. SteamSaunaBath stocks sauna replacement parts to help protect and service your facility's sauna heater.
To prevent damage to equipment, we recommend investing in essential sauna room parts such as sensor covers/guards, control covers, and heater guard rails. Protecting the equipment will help prolong the life of your commercial sauna room.
SteamSaunaBath recommends conducting regular sauna service to maintain optimal efficiency and safety for guests. We carry a wide selection of sauna repair parts for commercial sauna rooms, including sauna knobs, probes, and light switches for your commercial sauna room. View our selection of commercial club sauna parts and heater guards.
---
Home and Commercial Health Club Service and Repair
A sauna room is an environment that promotes wellness and offers a countless number of physical and mental benefits to bathers. To keep your sauna healthy and safe, we recommend conducting regularly scheduled preventative maintenance. Being proactive helps prevent large-scale issues building up at once.
SteamSaunaBath helps homeowners, health clubs, and spas find skilled technicians to perform maintenance or service in their bathing spaces. If you need assistance servicing your environment or installing a sauna replacement part, contact an Account Manager today. Call SteamSaunaBath by phone at (800) 707-2862 or fill out a Service Request Form.
Sauna Room Parts for Obsolete Sauna Heaters
SteamSaunaBath offers replacement parts for obsolete sauna heaters that cannot be found anywhere else. If you have an old sauna unit that you are not ready to replace, view our catalog of home and commercial club sauna heater parts. We may have a part to fix your home or commercial club sauna heater.
Contact SteamSaunaBath
If you need help locating sauna parts for your bathing space, contact SteamSaunaBath by phone at (800) 707-2862 or fill out a Service Request Form. Our Account Managers will help you find a replacement part for your unit and will help you find a contractor in your area to conduct service and repair.