Guaranteed Lowest Prices on Steam Bath Generator Units for Homes, Health Clubs, and Spas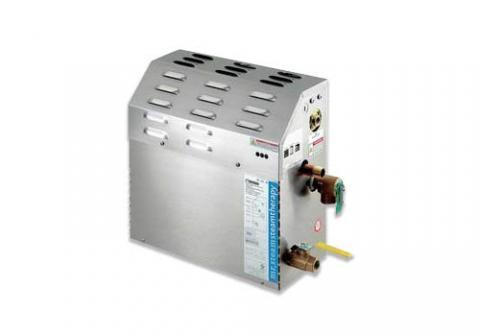 Home Steam Shower Generators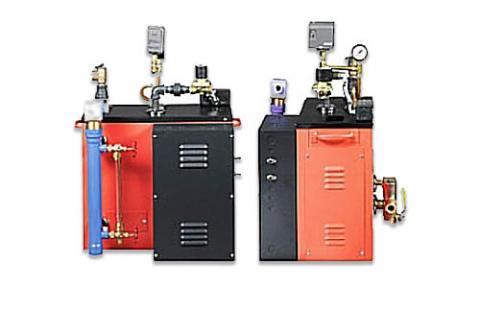 Club Steam Shower Generators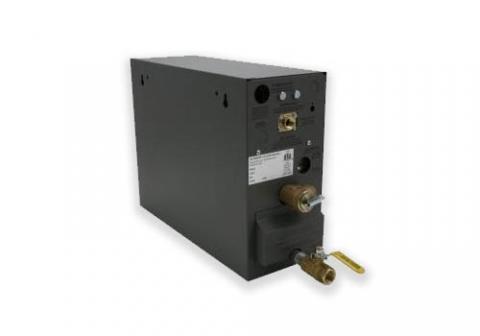 Spa Steam Bath Generators
Need Help Finding a Steam Generator?
A steam shower generator can help transform your home bathroom or commercial facility bathing space into a soothing, relaxing, and therapeutic steam bath.
SteamSaunaBath supplies steam shower generators for homes, health clubs, and spas from industry-leading manufacturers. Our catalog of steam bath generator units boasts state-of-the-art features to help bathers and facility managers create the ultimate steam bathing experience.
We Carry Steam Spa Generator Units From:
We have a half-century of experience in the steam shower, sauna, and enhanced bathing industry. Our time and dedication in the bathing industries have allowed us to form exclusive relationships with the top manufacturers and provide steambath generators at competitive rates. Home bathers, health clubs, and spas rely on SteamSaunaBath for our guaranteed lowest prices, knowledge, and friendly support staff.
Each steam bath generator unit includes features such as industrial grade heating elements, modular "snap-in" control connections, durable electronic components, an electronic water-level control system, low voltage safety circuits, an automatic drain system, drain valves, and fibrous glass pressure vessel insulation.
All steam spa generators are factory tested before being offered to you. In addition, our steam and sauna specialists conduct extensive tests on each unit in order to ensure optimal performance. View our catalog of home, health club, and spa steambath generators to find a unit that fits your unique bathing needs.
Steam Shower Generator Installation Locations
There are various proper installation locations for steam room generators. SteamSaunaBath recommends referring to manufacturer guidelines before choosing a steam spa generator installation location.
Steamroom generators should be installed in a location that is easily accessible for maintenance. In addition, the steam bath generator should be installed in a location that is protected from freezing and moisture. Choose an installation location for your steam shower generator that works with your enclosure.
Common Installation Locations:
Utility rooms

Basements

Closets

Heated attics

Cabinets

Walls

Crawl spaces
Steam Bath Generators for Homes
SteamSaunaBath carries the largest selection of residential steambath generators engineered for home bathing spaces. Our vast catalog of steam room generators helps residents transform their home bathroom into a luxurious spa.
If you are looking to build an awe-inspiring steam shower in your home and want to enjoy the physical and mental benefits of steam bathing, check out our premium generators. We carry steambath generators with power ratings between 3.0 to 39.6 kilowatts that are built to accommodate bathing spaces of varying sizes. Residents should use our steam generator sizing tool to find a unit with a proper power rating for their space.
View our catalog of home steam spa generators.
Steam Room Generators for Commercial Health Clubs and Spas
If you are looking to replace a broken or obsolete steam generator in your facility, SteamSaunaBath offers the largest selection of commercial club and spa steam generators built to withstand the most demanding steam rooms. Each commercial steamroom generator is designed with safety and ease of maintenance in mind.
All units in our commercial catalog are built for bathing spaces that are in constant operation throughout the day. Our commercial steam generators feature power ratings between 5 to 108 kilowatts and are designed to accommodate bathing spaces of varying sizes.
View our catalog of health club and spa steam shower generators.
Steam Shower Controls
Controls are required to operate steam room generators. Steam bath generator controls allow bathers to adjust essential bathing preferences, such as the bathing duration, temperature, lights, aroma, and audio. View our catalog of home, health club, and spa steam shower generator controls to see a full list of options.
Automatic Drain Systems
Automatic drain systems drain your steam generator after each steam bath in order to help prevent calcification and lime build-up. We recommend choosing an automatic drain system with your steam room generator to prolong its lifespan.
Contact SteamSaunaBath
Call SteamSaunaBath at (800) 707-2862 or fill out a contact form if you need assistance finding a steam shower generator for your steam room. We carry steam generators from manufacturers such as Amerec, Mr. Steam, ThermaSol, Steamist, and Lattner. SteamSaunaBath is a mass distributor of steam bath generators and can help you find a steam shower unit that fits your bathing preferences.